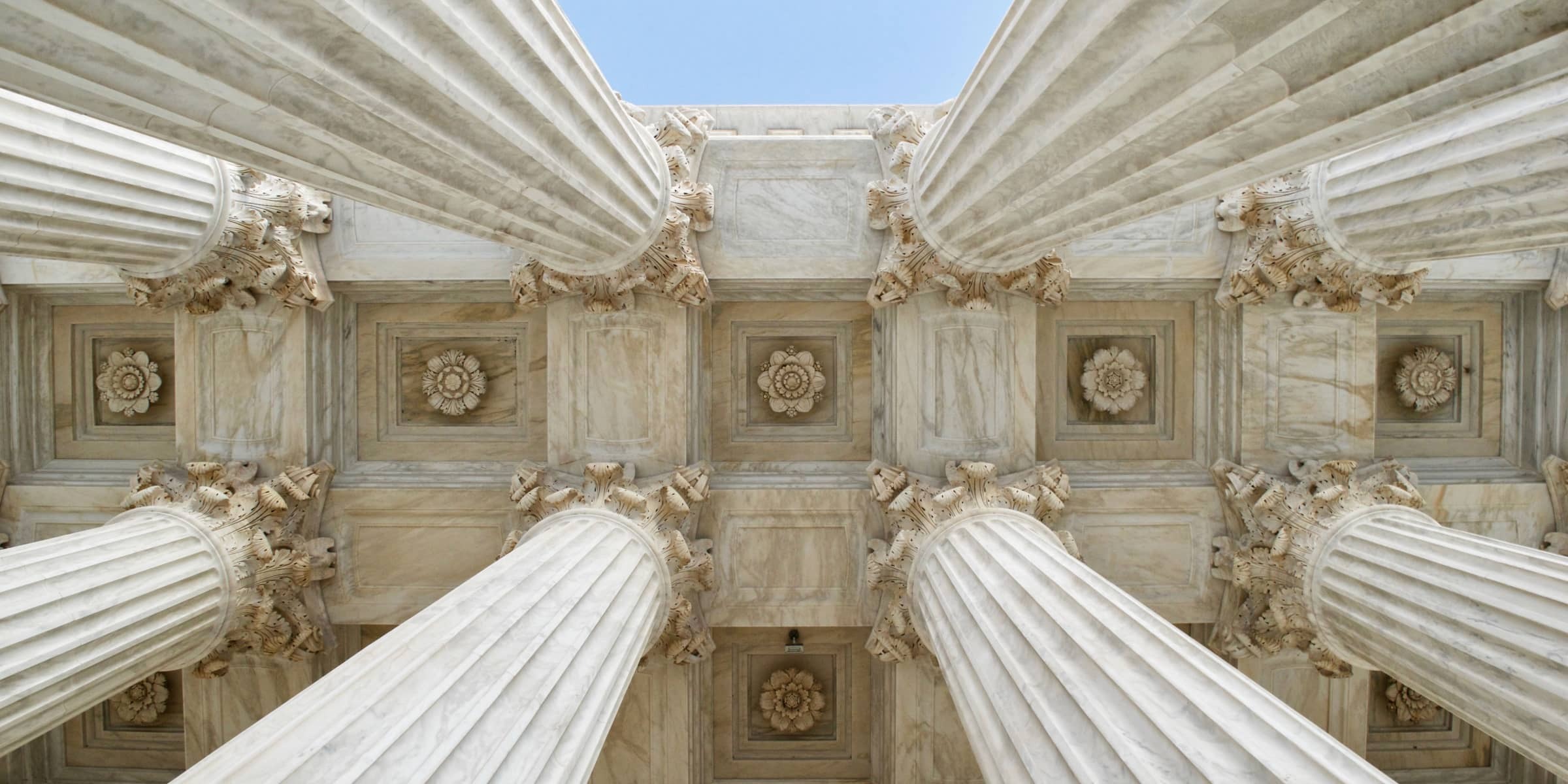 With an Expanded Democratic Senate Majority Comes Good News for Judicial Nominations
By: Geoffrey Nolan
It's the start of a new year, and a new Congress has begun in Washington, DC. With the midterm elections behind us, Earthjustice Action is ready to face the new challenges and opportunities of a politically divided Congress.  
But first the good news. The 2022 midterms defied expectations. Democratic candidates performed well across numerous swing states, holding on to critical Senate seats in Arizona, Georgia, and Nevada, while flipping a Republican seat in Pennsylvania and giving Democrats even stronger control of the U.S. Senate than in the previous Congress. 
With this expanded Democratic majority in the Senate, we can work faster than ever to confirm President Biden's exemplary judicial nominees to the federal bench. Even with a 50-50 Democratic-Republican Senate split over the last two years, Senate Democrats made history by confirming 97 judges to the federal bench in Biden's first two years in office. With this impressive achievement comes a historic level of diversity. Approximately 74 percent of Biden's confirmed judges are women and two-thirds are people of color. In just two short years, President Biden has doubled the number of Black women that have ever served as federal appellate judges and nominated, the now confirmed, the first-ever Black woman U.S. Supreme Court justice, Ketanji Brown Jackson.  
In addition to making our federal bench look more like the diverse constituencies it serves, President Biden has also prioritized nominees with diverse life experiences. Instead of relying on candidates from large private law firms, he's appointed judges who served as public defenders and worked in other areas of law that serve the public interest. This includes confirmed judges like Judge Myrna Perez, who had over 15 years in voting rights litigation and advocacy before being confirmed to the Second Circuit Court of Appeals, and Judge Gabriel Sanchez, who worked in state government criminal justice reform efforts before being confirmed to the Ninth Circuit Court of Appeals. Just last month, President Biden renominated Rachel Bloomekatz, the first nominee with a background in environmental public-interest law, to the U.S. Court of Appeals for the Sixth Circuit. 
Why should you care about who sits on our courts? 
Federal judges play a vital role in how the law is interpreted and enforced in the real world. Important environmental laws like the Clean Air Act, Clean Water Act, and the National Environmental Policy Act are only as strong as the judges who uphold them, so who sits on the federal bench matters immensely.
When polluting industries cut corners, flagrantly disregard the law, and poison our air and water, we need judges who will wield the power of the law to hold them accountable. Good judges put facts over opinions, understand the difference between science and politics, and make their judgements based on the law and settled precedent. These sorts of judges understand that our federal courts play an important role in ensuring that everyone has access to justice. All of us, no matter our race, gender, socioeconomic status, or neighborhood, have the right to be heard in court by a impartial judge who will interpret the law with the utmost integrity. 
What's the urgency? 
The Trump Administration presided over one of the largest-ever rightward shifts in our federal judiciary. After Senate Majority Leader Mitch McConnell blocked President Obama from confirming judges—including a Supreme Court seat—President Trump entered office with an incredible number of judicial vacancies. In just four years, he appointed three Supreme Court justices, 54 circuit court judges, and 174 district court judges. This is over thirty percent of the entire number of active federal judges. Many of these nominees were young, relatively inexperienced, and more likely to adhere to a conservative interpretation of the Constitution and overturn settled legal precedent. 
What's Earthjustice Action doing? 
As of February 1, 2023, there are currently 14 circuit court ("higher" courts responsible for hearing appeals from district courts) and 99 district court ("lower" courts responsible for holding trials) vacancies. Earthjustice Action and our partners are working relentlessly to have those openings filled as quickly as possible by excellent federal judges.
As the Senate reorganizes itself for the new year, we'll continue putting the pressure on our Senators to confirm President Biden's stellar judicial nominees and rebalance the federal judiciary with fair-minded, highly qualified jurists. We'll educate the public and key constituencies on the critical connection between the courts and the environment and connect them directly with their Senators to express their viewpoints. We'll fight to fill vacancies in all jurisdictions across the country. We've already begun the fight. Just last month, we launched an ad campaign urging key Senators to support four outstanding Biden circuit court nominees. We will never rest until they're confirmed. 
We wouldn't be in this great position without the environmental voters who showed up in the 2022 midterm elections and sent a stronger Democratic majority to the Senate. Thanks to your efforts, we're well on the way to having a rebalanced federal judiciary filled with fair-minded judges who will uphold our laws.