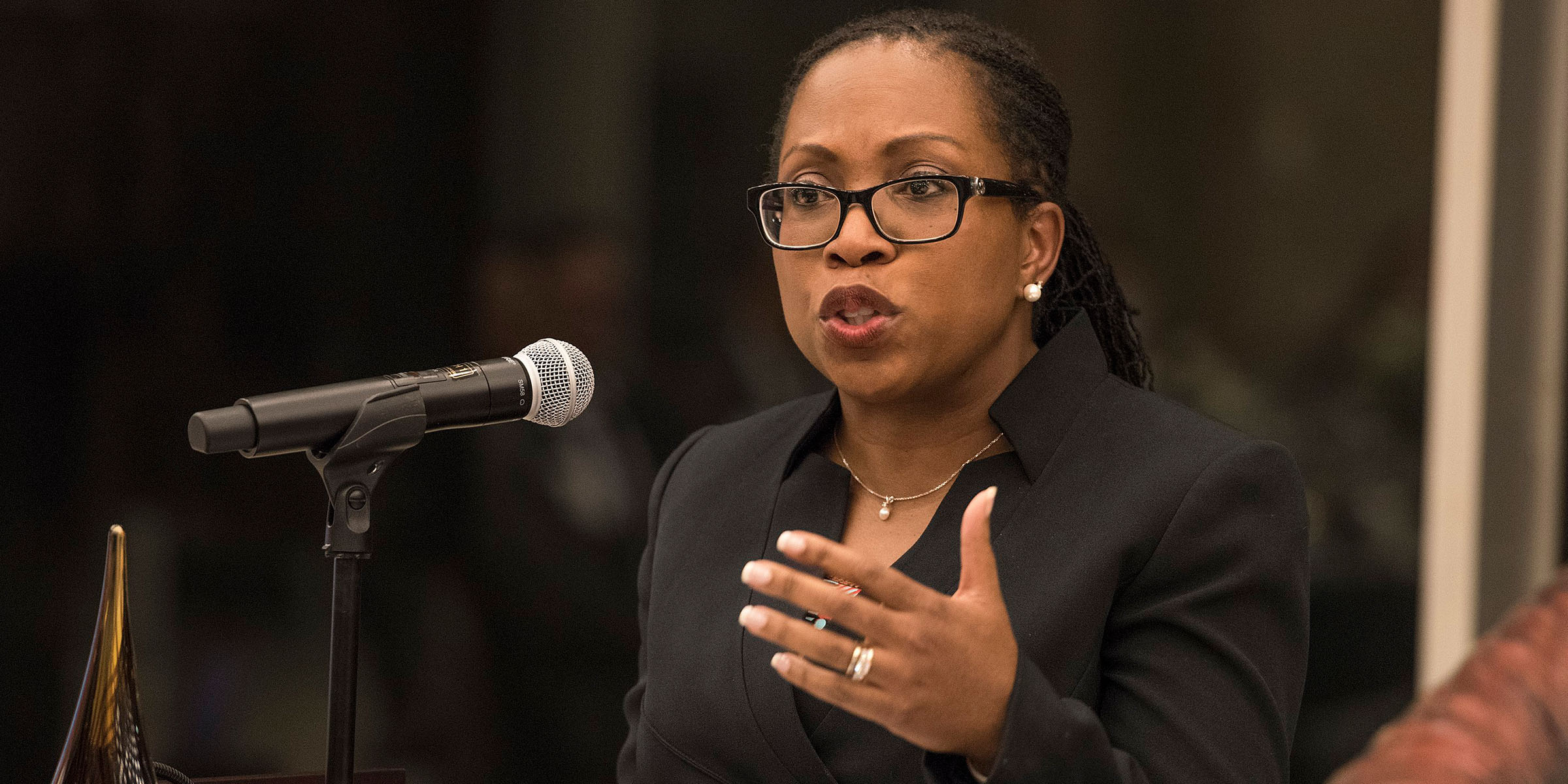 Earthjustice Action Applauds Historic Confirmation of Justice Ketanji Brown Jackson to the U.S. Supreme Court
WASHINGTON—Today, the U.S. Senate confirmed Justice Ketanji Brown Jackson to the U.S. Supreme Court. Confirmed with bipartisan support, Justice Jackson will be the first Black woman to serve on the court in history. After the confirmation vote, Earthjustice Action Executive Director Marjorie Mulhall issued the following statement:  
"Justice Jackson makes history today as the first Black woman confirmed to the Supreme Court. We know beyond a shadow of a doubt that she will uphold the law with fairness for all, prioritize facts over politics, and recognize the important role that the government plays in protecting the environment, public health, and public lands for all people.   
"This confirmation is proof that elections matter. Thanks to the voters who elected President Biden and flipped the U.S. Senate, a groundbreaking justice like Justice Jackson will soon sit on the Supreme Court and play a critical role in some of the most important issues facing our nation. The court and our country stand to benefit from her exemplary qualifications and lived experiences as a Black woman.  
"This is a historic day, and Earthjustice Action applauds the Senate Democrats and Republicans who voted for this confirmation. Our environmental laws are only as strong as the judges who uphold them, and we look forward to Justice Jackson joining the court in the near future."