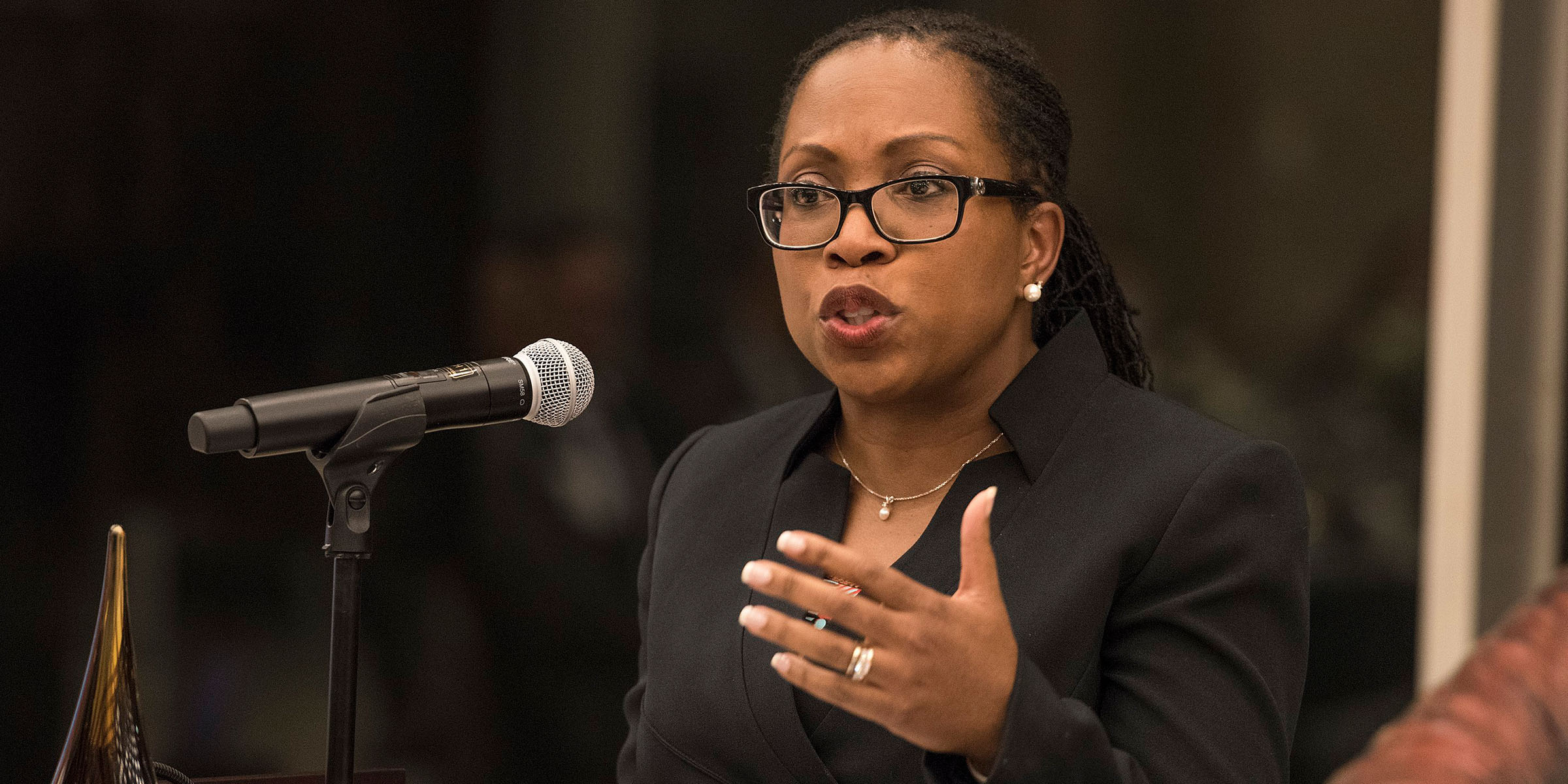 Earthjustice Action Celebrates U.S. Supreme Court Nominee Ketanji Brown Jackson and Urges Swift Senate Confirmation
WASHINGTON—Today, President Joe Biden will announce the nomination of Judge Ketanji Brown Jackson to the U.S. Supreme Court.  Judge Jackson will be the first Black woman to serve on the Court in its 233-year history. In response, Earthjustice Action Executive Director Marjorie Mulhall issued the following statement:  
"Judge Jackson is a historic, highly-qualified pick for a Supreme Court Justice. She is one of the brightest legal minds in the country and her years of experience representing the most vulnerable as a public defender will be a welcome addition to the Supreme Court.  
"We urge all senators to recognize the gravity of this moment. Wildfires, hurricanes, flooding and other extreme weather events are impacting more and more people as the climate crisis worsens, and too many of us are rightly worried about the quality of the air we breathe and the water we drink. The next Supreme Court justice must be fair-minded and willing to put science and justice over politics to protect the right of everyone to a healthy planet and environment.  
"Our environmental laws are only as strong as the judges who uphold them, and we need Supreme Court justices who will hold bad actors accountable when they break our laws, put people's health at risk, and pollute our air, water, and land. All of us can play a role in advocating for the future we want, and we urge everyone to call their U.S. senators and ask them to support this stellar nominee. President Biden made the right choice today, and now our U.S. Senators must confirm Judge Jackson as quickly as possible."  
 ###
Press Contact: Geoffrey Nolan, 202-740-7030, gnolan@earthjustice.org